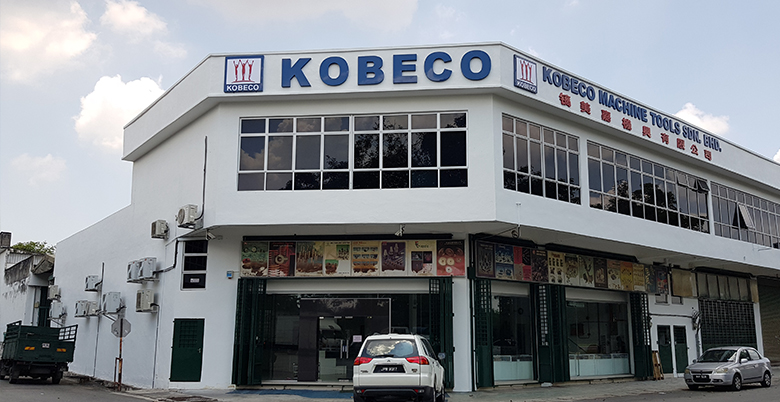 Kobeco Machine Tools Sdn Bhd was established in 1993 and moving forward towards 30 years Anniversary.
About Us
Established in 1993, Kobeco Machine Tools Sdn. Bhd. is already into its 26th - year of establishment. We specialize in supplying below item at our early stage :- Stamping & Plastic Mould component, Cutting Tools & Abrasive,Metal Working Machine Tools Accessories, Tooling System, Material Handling & Lifting Equipments, Metrology & Measuring Equipments.
We start to supply Small medium and big Machine from 2000 onwards such as Sheet Metal Machines, Metal Working Machines , Construction Machines, Wood Working Machines , We started to sell Sheet Metal premium machines from 2015 such as Laser Cutting Machine, CNC Plasma Cutting Machines, Deburring & Polishing Machines, Ink jet Printer Machines, Stud Welding Machine, Pu Gasket Dispensing Machines & Strengthening Machine .
Having our main office in Penang, we also have branches in major strategic towns such as Kuala Lumpur, Johor Bahru, Ipoh and Melacca to provide speedy service to our respected customers from all over Malaysia.
Our new products are always a step ahead in the market and bring a lot of benefits to our customers. We are proud to hold agencies for many renowned, world-class brands.
OUR SERVICE INDUSTRIES
Kobeco Group has been servicing various type of industries such as Locomotive, Aerospace, Shipyard, Oil, Gas & Mining , Semi-con, Automation & Fabrication, Plastic Mould, Stamping Mould, Car Assembly, Auto Lathe, PCB Metal Working & Precision Engineering, Medical & Pharmaceutical, Jig & Fixture, Furniture, Wood Working, Transportation, Logistic & Warehouse, Spare part maker and all type of Engineering Industries.
OUR CORE BELIEF IS THE CUSTOMER'S SATISFACTION
The financial stability of our company is our key advantage, as we serve our customers and business partners consistently and promptly in performing sales or technical support, before sales or after sales. We are well stocked in our inventory to meet your most urgent requests. The key to our success have been our ability to continually offer reliable and good quality, a variety of product brands and a wide selection of product range at good & affordable prices.
Through our years of experience, our sales teams have been trained to provide advices and total solutions to customers' product needs. It is our responsibility to solve difficult requirements of customers, meet their productivity challenges and maintain the edge required for success in the ever competitive business environment.
THE INNOVATION CREATOR
We are proud to state the fact that our company is the one-stop center for your company's needs. We offer the fundamental advantage of simplifying problems and ensuring high quality production. Kobeco, "The Innovation Creator", continuously seeks ways to improve its products' quality, strengthen its technological prowess and enhance its services towards achieving customer satisfaction. Always, "Think Accessories, Think Kobeco" and choose Kobeco to "Master your Toolroom".
Our Intensive Training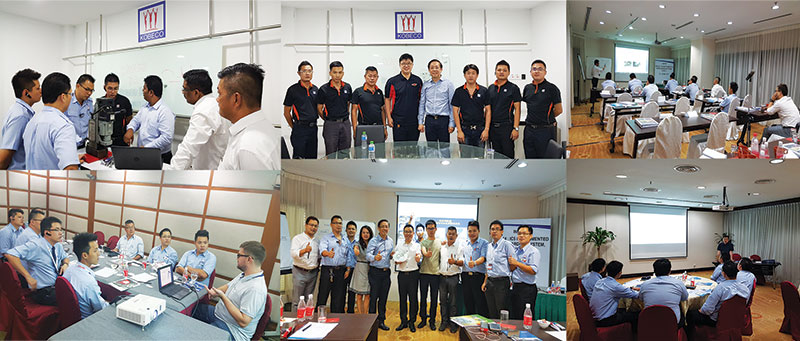 Our Showroom

Commissioning & Installation